Aug. 21, 2019
The University of Alberta (Faculty of Extension and School of Library and Information Science) and Gwich'in Tribal Council are proud to share two new digital literacy resources. These free open educational resources (OERs) focus on digital content and connectivity with Dinjii Zhuh (Gwich'in) contexts. They include a student workbook and a facilitator handbook.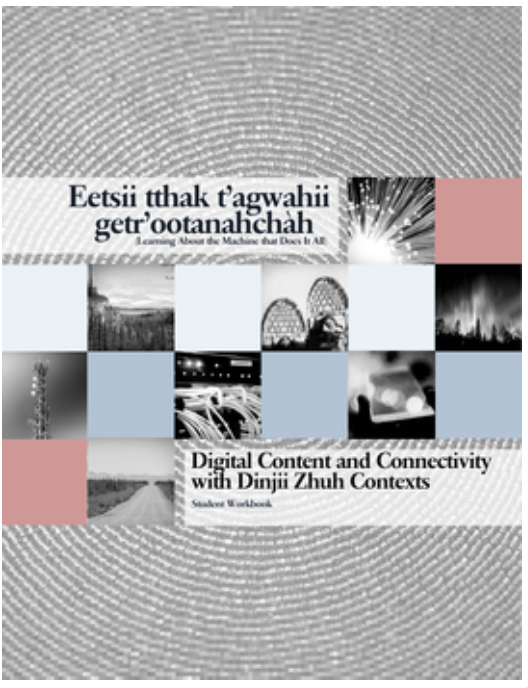 These OERs provide an introduction to digital technology (content and connectivity), knowledge management, digital rights, project management, and broadband policy, all in the unique context of the Dinjii Zhuh (Gwich'in) peoples of the Northwest Territories. They also cover some of the benefits and challenges that arise alongside emergent digital technologies.
Through an interactive learning process, students will discover examples of digital innovations taking place in Dinjii Zhuh and other NWT communities and resources that can support community-based technology development projects.
Download — Facilitator Handbook
This is a joint project between the GTC and the University of Alberta's Faculties of Extension and Education.
It was made possible through funding support from the Canadian Internet Registration Authority's Community Investment Program (CIRA). We also received travel support for our June 2018 workshops from the Government of the Northwest Territories Department of Education, Culture & Employment. The GTC also provided support for this project.