After more than two years of pandemic restrictions, members of FMCC met for their first in-person meeting in Montréal on June 14th and 15th, 2022. Eeyou Communications Network (ECN) hosted the FMCC general meeting at the Cree Regional Government office. Present were Alfred Loon of ECN; Tim Whiteduck and Philippe Lalancette from Conseil en education des premieres nations; Bill Murdoch, executive director of Clear Sky Connections; Sally Braun, general manager of Western James Bay Telecom Network; Allan Mackenzie, director with Atlantic Canada's First Nation Help Desk; Jason Neepin, executive director of Broadband Communications North; Tanya Smith of First Nations Technology Council (joined remotely);Rob McMahon of the University of Alberta; Susan O'Donnell of the University of New Brunswick; and Tricia Toso of Concordia University.
The meeting was significant not only because it was the first time members of FMCC have been able to meet in-person in years, but FMCC is also celebrating its 10th anniversary and its many achievements including its community-based digital ICT work, the development of a federal funding guide for First Nations communities, and FMCC's 2016 Canadian Race relations award. FMCC has become an important voice in Canada's telecommunications environment through policy advocacy and community-network advisory services over the past 18 years.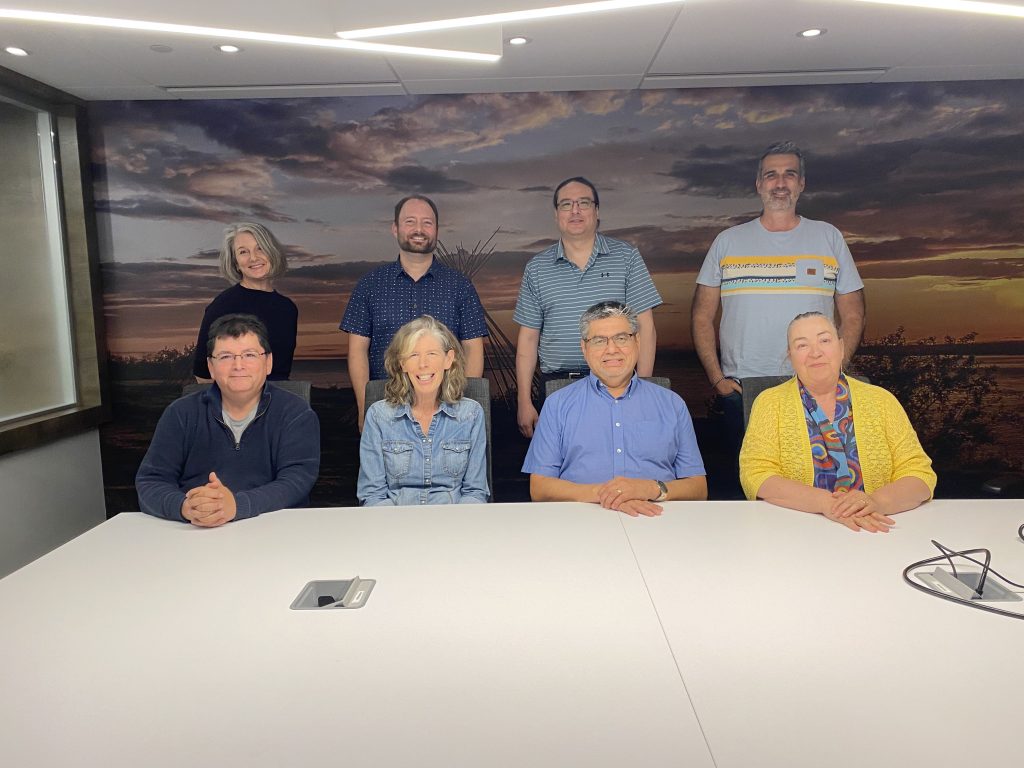 A range of subjects were addressed including FMCC's policy research and submissions to CRTC and ISED policy proceedings; data governance; FMCC membership; and the future of FMCC. It was a productive meeting and a great time for everyone to meet and share the work they have been doing in First Nations communities across Canada.