K-NET is a department of the Keewaytinook Okimakanak Tribal Council, a non-political organization established by six First Nations in Northern Ontario. It offers a strong example of Indigenous-led ICT4D.
KNET (Kuhkenah Network) is a non-profit network organization. Its name is an Oji-Cree expression meaning 'everybody'. KNET partners with government, private sector, non-profit, and First Nations organizations to develop broadband solutions and applications. Penny Carpenter, KNET's former Director, made the following observation for other people engaged in community ICT4D initiatives:
"For groups wishing to replicate K-Net's work, the main message is this: pay close attention to the process. The technology and network infrastructure have grown from a vision, and are the result of the communities' unique needs and demands. The technology is directed by and for the community" (p.126).
Among KNET's core organizing principles is to support local development. To this end, it builds partnerships that enable communities to gain control and ownership of local broadband infrastructures, as well as the services and applications that use them. This focus is captured in KNET's e-Community strategy, which the organization developed in the mid-2000s. The strategy has since been formally adopted by the Chiefs-in-Assembly of the national Assembly of First Nations. We will learn more about the e-Community concept later, when we return to it in unit 10.
The partner First Nations that make up K-Net belong to the 49-member Nishnawbe Aski Nation, which has a population of approximately 25,000 people. Most of these people live in small and remote communities with of 300 to 900. The only year-round transportation access is through small airplanes or winter roads. Many residents continue to live on the land, practicing their traditions and ways of life while also using modern tools like digital ICTs. Penny Carpenter describes the organization as follows:
"K-Net is an organization that has taken on the challenge of living in 'two worlds' – maintaining and protecting First Nations culture for future generations while harnessing state-of-the-art communication and information technologies" (p.121).
In the 1970s, First Nations in northern Ontario partnered with government and private sector organizations to introduce basic telephone service in their region. However, as late as the 1990s, many of these communities could still not access digital services. The KO Chiefs focused on telecommunications as a self-determining means to achieve community development and wellness, and founded KNET as a means to secure broadband.
Click here to read a short introduction to KO-KNET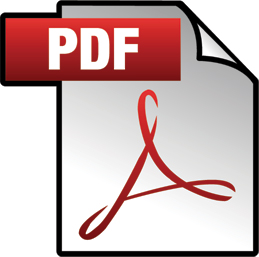 Another brief history of KNET's development is available here
After the groundwork laid in the 1970s, KNET was established as a small-scale bulletin board system (BBS) based in Sioux Lookout, Ontario and used by many First Nations people in the region. Between 1996 and 1999, KNET expanded to offer a wide range of services. This work was supported by Industry Canada's Connecting Canadians initiatives, including SMART Communities, which funded KNET as the only Aboriginal project in Canada.
Learn more about KNET's Smart Communities experience
The launch of KNET's Smart Communities project is documented here
KNET's activities focused on enabling its partner communities to engage in a variety of ICT4D projects. These included infrastructure development, capacity-building, operations and management, lobbying and advocacy, and application development. Throughout these activities, KNET and its partner communities faced significant challenges in building and managing broadband services to these dispersed, challenging to access, and small-population villages.
At the same time, the innovations associated with this work resulted in many digital services. They include Keewaytinook Okimakanak Telemedicine and the Keewaytinook Internet High School. KNET's projects also included economic development in areas like the provision of Internet and IP telephone services, ecotourism, and local handicrafts.
KNET also builds and operates networks in collaboration with communities and other regional non-profit First Nations organizations. The partnerships established with regional organizations like the Atlantic Canada First Nations Help Desk and the First Nations Education Council in Quebec continue today, including through research, policy and public outreach through the First Mile Connectivity Consortium. These groups share bandwidth, expertise, and many other tips and tricks with one another. We will learn more about their various initiatives in future units.
---
Carpenter, P. (2010). "Utilizing Technologies to Promote Education and Well-Being: The Kuhkenah Network (K-Net)". In Aboriginal policy research: Learning, technology, and Traditions. (pp.119-127).
---